IMPRESSION SAILING WEEK 03.11.- 06.11.2016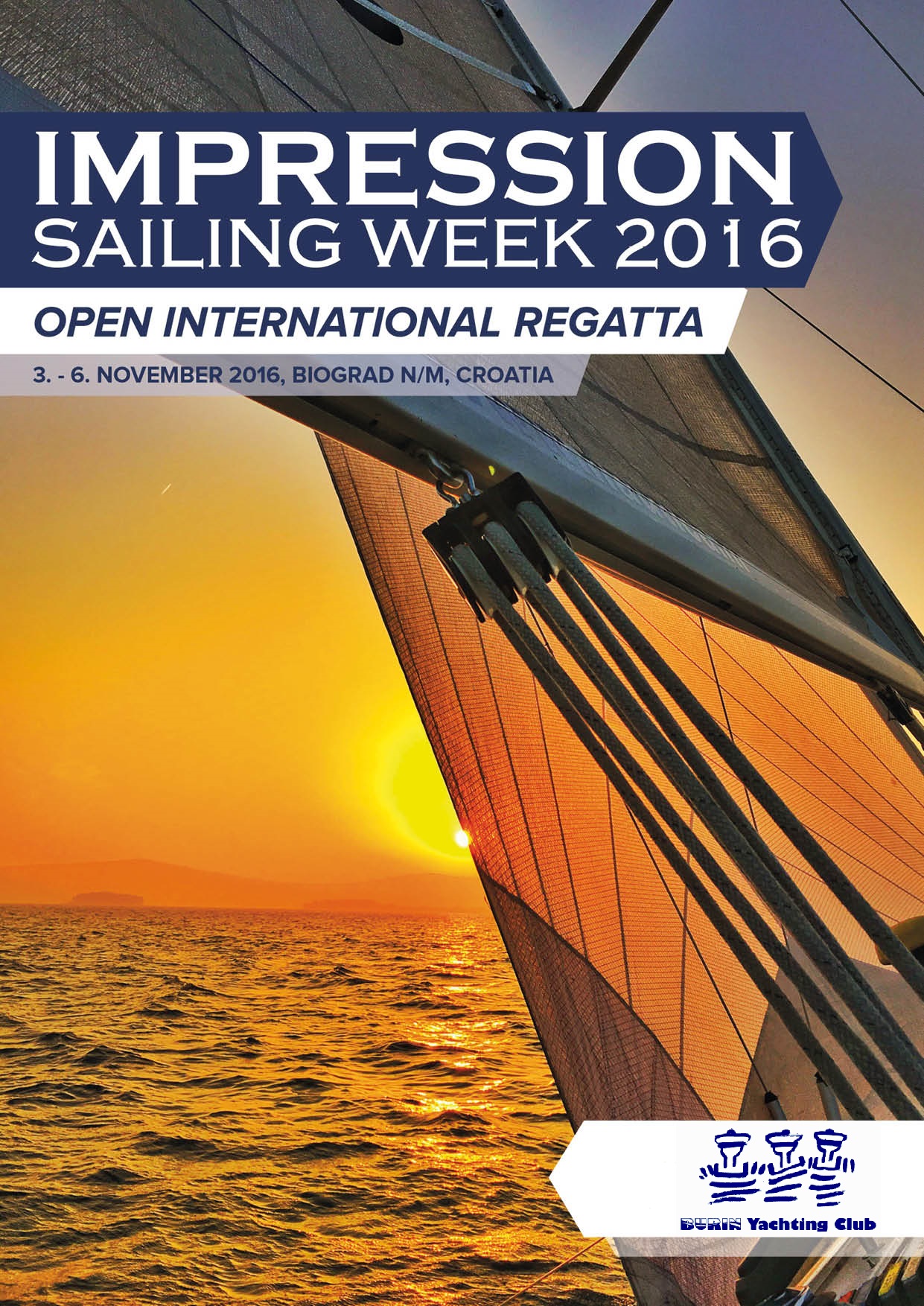 10. Impression Sailing Week 2016
International Regatta OPEN / ORC
3rd to 6th November 2016
Biograd n / m, Croatia
Organized by Burin Yachting Club in cooperation with the yacht club Biograd will take place between 3rd and 6th of November. Traditional international regatta Impression Sailing Week – this time shows loyalty number 10. and full of novelties.
The regatta is one of the biggest sailing events in Croatia and we expect more than 300 sailors on a boat and more than 50 boats in different categories according to the classification of OPEN and ORC. All visitors and sailors will enjoy refreshments with live music all three nautical evenings.
Join us today and fill out an application!
Early bird price for skippers and crews until 24th of October at midnight guarantees you a lower price.
Special offer for all individuals without their crew and boat - All inclusive price is only 279 EUR / person
The program of the regatta, entry form and all information can be found at: www.burin.si
Snapshots and video presentation of last year's regatta Impression Sailing Week 2015
Your questions may be addressed to byc@burin-club.com.